Each winner will receive $5,000 USD worth of support (financial and/or technical) to continue their venture development and create greater impact in local waste management and recycling systems. Check out our finalists here.
Rebricks transforms commonly found multi-layered plastic waste in Indonesia, one of the hardest material to recycle, into robust paving blocks.
Evlogia Eco Care empowers women to turn a highly overlooked agricultural waste – fallen palm leaves – into alternative everyday products such as FDA-approved biodegradable straws.
Growing Plastic brings life back in to discarded banana peels by upcycling them into eco-friendly, home-compostable bubble wraps for the packaging and shipping industry.

Build Solutions, Reduce Plastic Pollution

The Circular Innovation Jam seeks to develop innovative and inclusive solutions to advance local circular economies for plastics and effective waste management systems across South and Southeast Asia to reduce ocean plastic pollution. Rather than "jamming" with music, we are inviting participants to jam with us with their ideas and unique insights to solve ocean plastic pollution through this virtual design sprint.
Participants focused on developing inclusive solutions and prototypes for our regional challenge statements:
Such complex challenges require diverse mindsets and expertise to solve them. The Circular Innovation Jam offers a platform for rapid collaboration and problem-solving among diverse participants within a local context. These Jams invite problem-solving by local citizens, not just institutions, and seeks to design with the very people who know and interact with the issues across 5 target countries – Indonesia, India, Vietnam, The Philippines, and Thailand.
After the Virtual Design Sprint on 18-25 July 2020, 25 teams were selected as finalists by our program judges and joined a 4-week Idea Refinement phase, supported by 75 expert mentors to improve their ideas further to be venture ready solutions.
Check out our finalist profiles to learn more about their ventures
Archawat 'Ohm' Chareonsilp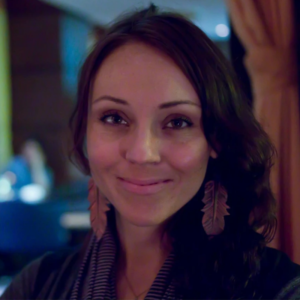 UNDP Asia Pacific Regional Innovation Centre
Chevron Phillips Chemical Company

The Circular Innovation Jam in Numbers
We celebrate the diversity of the Circular Innovation Jam 2020 applicants and network in all aspects. Plastic waste is a global dilemma and it is inspiring to see so many different organisations and individuals come together to create real change, one idea at a time!
Organising Partners in 5 Countries