Join Us
Interested in becoming part of a diverse, global network that works together to prevent ocean plastic pollution? We'd love to hear from you, so get in touch with us today!
Everybody wins when we support innovations that reduce plastic use
31 Jan 2023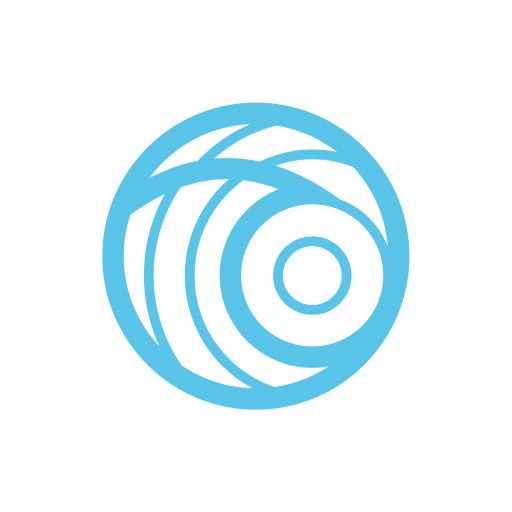 WRITTEN BY
The Incubation Network
With the right support and resources, innovative solutions can replace single use plastics with more sustainable models like refill and reuse.
When it comes to stemming the flow of plastic pollution, it's clear we need to tackle it at the source. The benefit is crystal clear – reusing just 10% of plastic products can reduce half of plastic leakage into the oceans. Over the past four years, The Incubation Network has worked with close to 400 high-potential solutions in Asia, out of which 132 are upstream solutions. These solutions include refill models which encourage container reuse, and bioplastics and recycled materials reduce the need to create virgin plastics. Excitingly, consumer awareness and interest in these has been rocketing. But it doesn't come without a catch. 
Unless these alternative options can be derisked and live up to the affordability, convenience, and practicality of traditional plastics, we cannot expect consumers and producers to take the big leap. Comprehensive testing, checks and balances need to be in place to ensure these solutions are put through the wringer to emerge as truly resilient alternatives to plastic. Through our efforts to accelerate their growth and adoption, we've seen promising progress and laid the foundation for alternatives materials and business models to rival traditional plastics. 
The Single-Use Plastics Challenge supported partnerships for 76 startups with 60 Food & Beverage (F&B) partners last year, creating immediate and highly valuable feedback loops on feasibility from the supply-side, and interest from the demand-side. Supported by eight Entrepreneur Support Organizations (ESOs) across our five target countries in South and Southeast Asia, the pilot partnerships also created opportunities for startups to take their businesses forward. In Indonesia, biopackaging startups Plépah and Biopac both successfully received repeat orders with their F&B partners after their pilots. 
Some of the most interesting outcomes were also the most unexpected. In Thailand, Broccoli Revolution's partnership with GoodFoodLoop didn't just trial new containers to reduce single-use plastics in their deliveries – they went beyond and co-developed an entirely new model of meal subscriptions to encourage reuse behaviors.
Disposable packaging loses 95% of its value after the first use, with annual estimates of $100 billion to the economy.
This sense of camaraderie is infectious. "It's been so rewarding to watch corporates open up to the alternatives that startups offer," Sing Suen Soon, Program Manager at The Incubation Network enthused.

"They took a risk in being open to experiment and trial solutions; supported by an extensive community of collaborators working on product-market fit, co-designing, education, reverse-engineering and feedback loops. It's a risk that we think has paid off, for both collaborators (some of whom have adopted solutions) and for startups, who have gained from the feedback itself, and the iterative process. We hope this will pave the way for more collaborative efforts across the plastics value chain."
Yet, not every step forward has come easily, as startups  came face to face with the full impact of their solutions. In Vietnam, startups found it tricky to square off the carbon footprint of moving materials in and products out of the country. In trying to balance the environmental footprints of saving one form of waste, their solutions inevitably led to them generating another footprint. Unique to each of their models, stronger support from industry experts is needed to overcome the energy and water consumption challenges for a truly sustainable solution.
Across the board, many startups also faced the contradictory challenge of meeting expected volumes from the F&B partners, when for most of them, the goal is to work with corporates and chain businesses. To draw a parallel with other parts of the plastic value chain, we've learnt from our other projects that investment to procure hardware can turn production and infrastructure issues around swiftly, as seen in ReCircle's case. 
By encouraging solutions to undertake life cycle assessments, we have uncovered outstanding issues and uncertainties, which they've been able to troubleshoot with the help of industry experts as part of our programs.
It's no mean feat to balance such multi-dimensional environmental footprints, and through this problem-solving process our innovators are starting to build more resilient and real-world-ready solutions that are tested, investable, and a few steps closer to taking off. 
We believe that we're on the right track, with over 42,000 metric tonnes of plastic waste already diverted by the solutions we've supported – and the next few years will be pivotal against the backdrop of global action against plastic pollution. Negotiations for a Global Plastics Treaty kicked off in 2022, and 88% of people worldwide have expressed support for a legally binding agreement to address plastic pollution.
In our work ahead, we continue to support upstream solutions to challenge the systems that have driven plastic use and waste; imagine and innovate sustainable alternatives; and critically assess the impact of these alternatives at the intersection of social, environmental, and financial concerns. It's time to take off the rose-tinted glasses, see these innovative solutions for all their potential and lacking areas – and help them to overcome the hurdles that lie before them.
---
The Incubation Network is a program by SecondMuse and The Circulate Initiative. Our activities to support the innovation ecosystem around waste management and recycling is supported by Global Affairs Canada, the Alliance to End Plastic Waste, PREVENT Waste Alliance, ECCA Family Foundation and our other funders.