Join Us
Interested in becoming part of a diverse, global network that works together to prevent ocean plastic pollution? We'd love to hear from you, so get in touch with us today!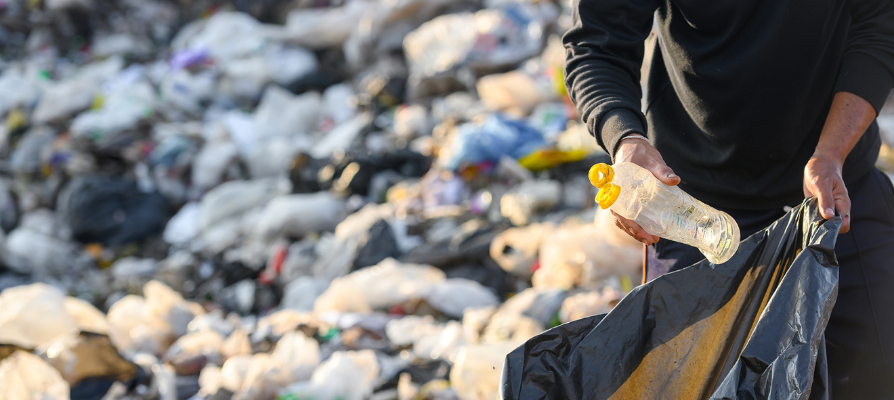 In plain sight: The hidden value of Thailand's plastic waste
21 Jan 2022
WRITTEN BY
The Incubation Network
The Incubation Network has expanded to Thailand, and to research the local conditions, we dove deep into the local plastic ecosystem. A few surprises were present – but also a plethora of opportunities, in wait for the right entrepreneur to leverage them. 
Plastic isn't simply a wasteful by-product: it's a resource in its own right. With the right alchemy – whether that's science, human intervention or an innovative mindset – plastic waste can be transformed into something valuable.
In Thailand's current plastic waste management systems, the gaps in the infrastructure don't just leak plastic waste – they're leaking economic value too. By tackling these issues at their roots, the potential wealth and health benefits of a circular economy could be distributed fairly among the community.
Plastic waste is currently economic waste
Thailand is the sixth-largest contributor of plastic waste in the ocean. Every year, an estimated 87 per cent of recyclable plastic in Thailand is improperly recycled or disposed of, leading to an estimated 322,000 tonnes of plastic in the ocean. 
This plastic is treated as waste, but it could be worth approximately US$4 billion of potential, yet untapped, value. 
There's a lack of consumer awareness around just how much opportunity is wrapped up in better recycling processes, so separating plastics is uncommon in Thailand. The government is beginning to invest in processes that recycle waste plastic into new products as part of its National Roadmap on Plastic Waste Management (2018-2030)​​. But there's still a long way to go.
Thai waste management services could generate significant income with better collection and distribution methods. A simple solution would be to better connect Informal Waste Workers (IWW), the people who collect plastics, with manufacturers, the people who need plastic materials to create their products. All this with the end goal of building a better community for informal waste workers and stronger relationships with manufacturers too.
Across Asia, these IWWs contribute to over 95% of plastics that are recovered for recycling. In fact, IWWs in Bangkok alone are saving the government THB 500 million (US$15.8 million) in avoided waste management costs.
But what if we could not only stop the negative impact on IWW's livelihoods but create a business case to improve them for the better too? We have already started rolling out programs to tackle this. With support from The Incubation Network'​​s partners, ​​Seedstars and the STEAM Platform, the Waste Management and Recycling Academy is helping entrepreneurs who are preventing plastic waste leakage to scale, while the Waste Action Network connects various stakeholders in the plastic recycling value chain together to maximise their impact.
Creating wealth from sustainable choices 
There is at least a growing consumer appetite to reduce plastic waste, which is beginning to influence manufacturers. Brands all around the world are beginning to commit to a circular economy for plastics, with a rise of reusable, recyclable or compostable packaging becoming increasingly available.
In Thailand, the National Roadmap on Plastic Waste Management has set ambitious goals to eradicate single-use plastic bags and other major sources of waste by 2022, and achieve 100% plastic waste recycling rates by 2027. But simply banning a necessity is not enough – alternatives need to be made accessible to maintain consumer standards. 
One of these emerging alternative categories of material is bioplastics. Scientists, researchers and entrepreneurs are all working on ways to transform organic material into plastic-like products that meet many of the same packaging or utility needs.
As a 'fast-emerging' country that is striving to become high-income within the next two decades, Thailand is well positioned to take leadership in this field, and scale the nascent bio-sector. It's a policy priority, too: the country has been putting biotechnology at the core of its innovation agenda for a decade. The Biotechnology Policy Framework and Strategy (2018-2037) has also been endorsed to develop Thailand's bio-industry, with the country striving for the bio-based sector to contribute up to 11% of national GDP.
How a circular economy generates wealth widely
When it comes to innovation Thailand has numerous areas of focus, where stakeholders such as entrepreneurs, corporates, communities and policy-makers alike have been working energetically to tackle specific areas of the plastic waste crisis within their respective capacities and spheres of influence. However, the greatest opportunity – for both wealth, and health – lies in connecting these silos. 
By closing the gaps in the waste management circle, we can ensure the benefits of adopting a circular economy flow more evenly to communities that are most affected by the plastics crisis; such as coastal communities and IWWs. 
With better collection, sorting and management practices, plastic waste can be recycled into new products or materials. In an effort to bridge existing gaps in the waste management lifecycle, the Thai government established The Thailand Public Private Partnership for Plastic and Waste Management Efforts (PPP), which was established to drive the National Roadmap on Plastic Waste Management and create the collaboration between Government, private sectors, NGOs, international organization and university and research institutions.
One of these initiatives in Khlong Toei, is scaling up a grassroots project to create a sustainable model for managing plastic waste for an entire province. For this pilot project, the PPP together with Bangkok Metropolitan Administration developed a comprehensive plastic waste management model which focused on three key areas: 
Design and development of infrastructure to support plastic waste management 

Study a motivation and people's behaviour to collection and sorting of plastic waste

Develop the digital tools for the waste management system
The circular economy isn't just about stopping plastics leaking out – it's about keeping the maximum value cycling through the supply chain. That means jobs, income and opportunities as well. 
The Incubation Network is playing a part too, with the Thailand Plastics Circularity Accelerator launched earlier in the year. This program helps small plastic waste businesses to scale up their recycling, repurposing or upcycling efforts, with hard-to-recycle plastics set in our sights.
Conclusion: Thailand is embarking on a major plastics journey, and it will be worth it
While Thailand's reputation for incredible beaches may be littered with ocean plastic, there's huge energy to address this crisis, and financial incentives to catalyse the journey. 
With policy-makers open to plastic alternatives, entrepreneurs have the space to experiment with new kinds of plastics. But the plastics problem doesn't simply call for new consumption; there remains a huge amount of plastic still in circulation. This waste represents an opportunity to create gold from 'garbage'.
In connecting together the plastic circular economy across Thailand, there's an opportunity to reduce waste, improve ecosystem and human health, provide good jobs with fair pay and accelerate a new generation of innovative entrepreneurs.
If you're working on a way to tap into the value of Thailand's plastics market, The Incubation Network wants to hear from you! We support entrepreneurs to scale their innovative solutions, and collaborate with partners in the ecosystem to ensure startups are equipped with the necessary tools to tackle the plastics crisis. Contact us at [email protected].