Join Us
Interested in becoming part of a diverse, global network that works together to prevent ocean plastic pollution? We'd love to hear from you, so get in touch with us today!
What is our mentorship program about?
Entrepreneurs in our network strive to build innovative solutions and are a critical part to improve plastic waste management and recycling systems. Being able to anticipate pitfalls and opportunities before they arise—that's where we rely on our mentors' expertise for guidance and support of businesses.
Through mentorships, we provide an avenue for open discussions, effective learning and building genuine relationships to help entrepreneurs grow their startups into prosperous businesses.
Why do we need mentor support?
Every great idea requires experience, insight and expertise to put it into action. However, many early-stage startups have limited knowledge in crucial areas which prevents them from growing their business, refining their value propositions, and finding opportunities for collaboration, market access and funding. You could be that missing link!
As a mentor, you will provide guidance, identify needs and grow connections to help entrepreneurs and organizations expand.
Read our Guide to Mentoring with The Incubation Network to learn more!
What We Are Looking For
It takes time to develop expertise, and more to know how to teach someone else. Here are four attributes we're looking for in a mentor.
Expertise
Individuals who have diverse expertise in circular economy/WMR/plastics and are proficient in functional areas that are key to entrepreneurship such as business modeling, marketing, product development, investment readiness.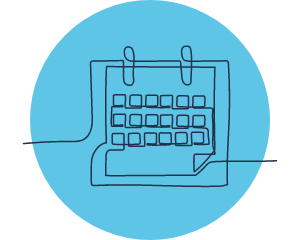 Availability
Individuals who have flexibility to engage with startups on average an hour per week throughout the duration of the program.
Experience
Well-connected individuals who can share relevant and valuable experiences that will resonate with mentees and assist in expanding their network.
Candor
Individuals who raise thought-provoking questions and challenge assumptions, while providing actionable advice and constructive feedback as a thought partner.
The Future of Flexibles has created great matches with impressive startup profiles. It is an open platform to support potential startups, unlocking their opportunities to reach the next level. As a mentor, I as well adopted a different perception of global challenges and rethinking of how the network can move toward solving challenges against plastic pollution.
Co-founder, CL2B
Kim Le
The Plastics Data Challenge brought innovators from all over the region and the world, dedicated to positive change. The programme helped them to be prototype ready, with diverse and high-quality mentors and local advisors. Great ideas, great people, a great organisation for a greater impact. As a mentor, it was an engaging journey and an amazing experience.
Founder and CEO, Dathappy
Yoann Fol
As a veteran of the plastics and chemicals industry and a global sustainability environmental consultant, I tip my hat to The Incubation Network in organizing and implementing this rewarding and meaningful program. As a mentor in the Plastics Data Challenge, I joined a team of volunteers to provide our individual and collective experience to help innovators with their specific pilot development for solutions. Along the way, we also learned from inspiring and energetic innovators who showed us the future for successfully addressing the goals of the Plastics Data Challenge.
Senior Associate, First Environment
Mike Levy
Most of our programs cater to early-stage startups and social enterprises across our five countries (India, Indonesia, Philippines, Vietnam and Thailand).
Many of these startups and growing businesses:
– Are pre-seed and pre-revenue
– Have yet to pilot their solutions, or have conducted preliminary pilots
– Are still refining value propositions and target markets
– Have no strongly developed pipelines or client relationships
– Have potentially scalable solutions that can be replicated and adapted in most countries where plastic pollution is an issue
Read about some of our top entrepreneurs from previous programs here.
During the engagement period, you can expect to commit up to seven hours per month, depending on the level of relationship you develop with the mentee. The engagement can be in person, via video call, or a combination of both. Mentorship can last anywhere from a few months to a year, depending on the program and mentee requirements. This will be scoped beforehand.
Please see our programs page for more details.
Depending on the program requirements and needs, mentors can work with our startups from wherever they are in the world.
While The Incubation Network focuses on five target countries (India, Indonesia, Philippines, Thailand and Vietnam), our program mentors bring invaluable global insights and expertise.
Absolutely! The world of social enterprise startups is very different to the corporate world, but there are things that each can learn from the other. Skills and expertise are transferable from one to the other, even if the framing changes.
Why not fill out the application form so we can have a chat? The more we get to know you, the better able we are to match you with a program that needs what you're great at.
Some programs may have a stipend for mentors involved.